This page is lacking content!
Either it has incorrect information, bad formatting, or it is lacking information. Please update it to rectify these issues and then remove this box.

Event Prizes are ROBLOX accessories which can be obtained through doing a specific task in the game while a ROBLOX event is going on in Lumber Tycoon 2. So far, there have been three wearable ROBLOX accessories obtainable through Lumber Tycoon 2, these are in the following order:
The Good Sunglasses
The Good Sunglasses were rewarded to the player if they were able to search through Lumberland and find these glasses in a random spot.
These glasses were obtainable during the Disney Pixar "The Good Dinosaur" Event. The sunglasses were black and have dark blue lenses with the words "THE GOOD DINOSAUR". The Good Sunglasses spawn location share the same spots as the Baby Bao item.
Baby Bao
The Baby Bao accessory was obtainable during the DreamWorks ''Kung Fu Panda 3'' Event.
To obtain the accessory, you had to search around random spots in Lumberland. The Baby Bao accessory share the same spawn spots as The Good Glasses.
Skiipack
The Skiipack was obtainable during ROBLOX's "Winter Games 2017" Event by chopping Snowglow Wood and depositing it into the Snowglow Bin near the Winter Cabin until its gauge has moved fully to the right-side. It has a design of light and dark blue patterns with scattered white stars.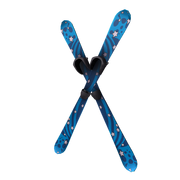 Ad blocker interference detected!
Wikia is a free-to-use site that makes money from advertising. We have a modified experience for viewers using ad blockers

Wikia is not accessible if you've made further modifications. Remove the custom ad blocker rule(s) and the page will load as expected.