The June Logic Update was a very large series of updates about wiring, logical electronics and art that occured during the Beta Testing Stage and after. The items and things Defaultio added are;
The Fine Arts Shop was added on
June 13th, 2016
and is a shop containing Paintings. The only paintings are:
Title Unknown
,
Disturbed Painting
and the
Outdoor Watercolor Sketch
. The Fine Arts Shop is located inside of the maze. The owner of the Fine Arts Shop is
Timothy
.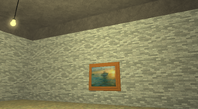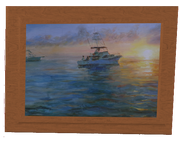 Timothy
Timothy is the owner of the Fine Arts Shop.
The Chop Saw is a large saw that cuts logs and planks very quickly. It can also damage players when on. It can be continiously turned on if a lever is hooked up to it.
The Silver Axe is an axe that is around the speed of the
Beta Axe
. It was added as a replacement for the Beta Axe.

Links Logic is an electronics shop located in the Tropics Biome. It contains; Logic gates, Hatch, Signal Delays, multi colored wires and activators. The owner of the shop is Lincoln.

Lincoln is the owner of Link's Logic.
Ad blocker interference detected!
Wikia is a free-to-use site that makes money from advertising. We have a modified experience for viewers using ad blockers

Wikia is not accessible if you've made further modifications. Remove the custom ad blocker rule(s) and the page will load as expected.