The Rock Bridge Cave is an anomaly located near the Rock Bridge and near the Volcano Entrance.
To enter the Rock Bridge Cave, the player must go to the Volcano Entrance and head right. This is will lead to a small pit but on one of the rock walls, there is a cave. This is the Rock Bridge Cave.
The Rock Bridge Cave, nestled in a small valley, is a widely-known feature of the Mountainside. This small cave consists of a rough interior that shares the same coloration and material as the surrounding rock. The cave once entered, makes a sharp right and widens out. Trees are known to grow inside of it occasionally, but because the ceiling is so low, only short trees will grow in it.
This cave features the Shrine of the Sight and the Cavern of the Sight containing Bold and Brash.
There is a very narrow crack located inside this cave that the player can squeeze into, while in first person, allowing the player to get a glimpse of the Void. However, it is not recommended to squeeze all the way to the back because the player can easily get stuck. There is nothing inside of it that players know of.
As of January 2016, Bao the Panda commonly spawned in the cave, which is part of the Kung Fu Panda 3 movie event, which started the 6th January 2016. The event for Bao was over as of January 6th, 2016. Bao no longer spawns in the cave.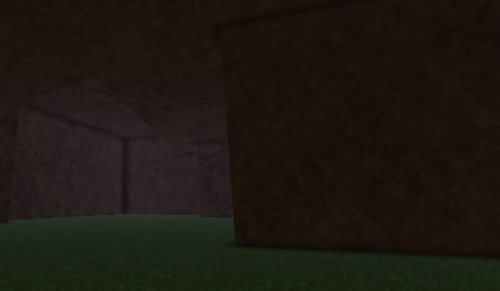 Ad blocker interference detected!
Wikia is a free-to-use site that makes money from advertising. We have a modified experience for viewers using ad blockers

Wikia is not accessible if you've made further modifications. Remove the custom ad blocker rule(s) and the page will load as expected.