Swamp Cavern
About
Type
Geographic Feature
Location
Swamp Entrance
Music
Depends on which way the player entered the Cavern
Wood Types
None
Max Trees
Unknown
Map
Please upload a map!

The Swamp Cavern, located and known as the "Swamp Entrance", is a feature that connects the Swamp to the Mountain / Volcano Area and allows vehicular access. This Cavern twists into an 'S' shape that technically overlaps the River Tunnel. This Cavern is generally dark when graphics are high and has the same coloration and material as the surrounding mountainside. This tunnel appears to be artificial because of its attributes.
Usage
The Swamp Cavern has one main use: Vehicular access to the Swamp. To get a vehicle to this cavern, the player must cross the Rock Bridge safely (Dynamite is vital for this). Then, the player must follow the gravel path that winds around a wall of rock. Once the path has come to an abrupt end, the player must continue in the same general direction that the path was originally intended to go. The player will then come across a series of cliffs that must be completed with extreme vigilance and caution. There will, as well, be a final cliff that the player must balance the vehicles to prevent them from falling over. A Wobblebobble, Wobblierbobblier or a Bobbily Wobbily will help with this. Making a sharp left, the player will encounter the Swamp Cavern. (After being in the swamp, the player must follow a sloped mountain path that leads to the Safari.)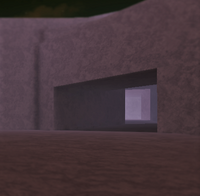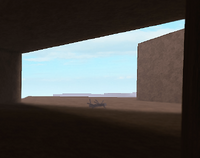 Ad blocker interference detected!
Wikia is a free-to-use site that makes money from advertising. We have a modified experience for viewers using ad blockers

Wikia is not accessible if you've made further modifications. Remove the custom ad blocker rule(s) and the page will load as expected.