Worklight
Unboxed
Boxed
About
Location
Wood R Us
Cost
$80
Type
Light
Usage
Light source
In-game Description
"Get the job done no matter what the time of day is."
[View]

The Worklight can be bought from Wood R Us for $80 Money.
The Worklight is by far the best light source in the game. It can be moved, put in the back of vehicles, put onto Sawmills, and more. It is perfect for expeditions in dark places, like The Maze, Swamp, the Shrine of the Sight, the End Times Biome, and the Lost Cave.
There used to be a black Worklight box on the Retirement Stand. It is unknown why it was there. On 2016-06-13, the black Worklight was replaced with the Chop Saw and the Wire.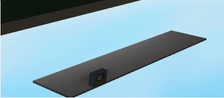 The Worklight also has this feature that you can turn the Worklight off and on. You press the button located on the left of the Worklight.
The Worklight has a thick yellow color to the main frame along with a black handle and black light frame. Not many users tend to use these Worklights because they take up to much space. This would make them
Uncommon.
The Black Worklight has a slightly bigger box.
Ad blocker interference detected!
Wikia is a free-to-use site that makes money from advertising. We have a modified experience for viewers using ad blockers

Wikia is not accessible if you've made further modifications. Remove the custom ad blocker rule(s) and the page will load as expected.